Your eyes immediately create tears when a foreign particle gets stuck in them, such as a speck of dirt, dust or even an eyelash. Sometimes particles in smoke or chemicals in onions can also trigger this reaction. Your eyes should stop watering once the particle has been swept away. If you find yourself tear up frequently, you might want to visit an optometrist and have your eyes checked for possible underlying problems.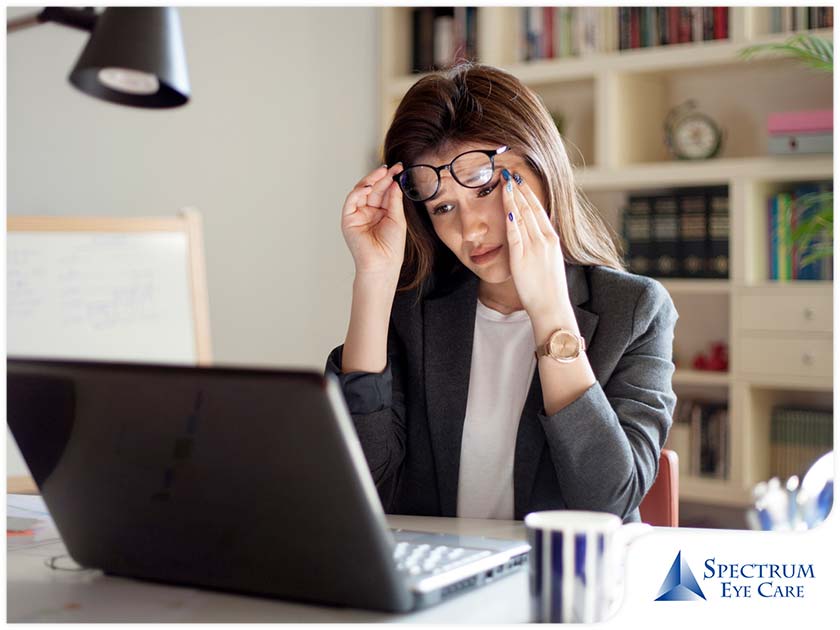 In this post, Spectrum Eye Care lists the common causes of watery eyes and shares tips on when you should see a doctor.
Causes of Watery Eyes
Ironically, one of the most prevalent causes of watery eyes is dry eye syndrome. Having extremely dry eyes means that your eyes are not receiving proper lubrication, so the condition forces your body to produce excess tears, creating a cycle that causes your eyes to water.
In other cases, an overproduction of tears results from an imbalance of water, salt and oils, which then causes your eyes to become too dry. Other causes of watery eyes include:
Eye strain

Common cold, sinus problems, allergies

Blocked tear ducts

Conjunctivitis or other infections

Some prescription medications
When to See a Doctor
If your eyes continue to water for extended periods or you're not sure what's causing the watering, you should visit your doctor and get an eye exam. Excessive or prolonged tearing that's accompanied by the following symptoms should also be checked immediately:
Vision loss or disturbances

Discharge or bleeding from your eye

Chemicals in your eye

Injured or scratched eye

Unexplained bruising around your ey
Spectrum Eye Care is known for providing the highest quality of vision care and service. Our expertise covers LASIK eye surgery, eye examinations, dry eyes and more. Call us at 704.817.4600 or fill out our contact form to request an appointment.