Have you ever accidentally poked your eye, or gotten debris like sand or dirt stuck in your eye? This can cause a stinging or burning sensation and may lead to a condition called corneal abrasion.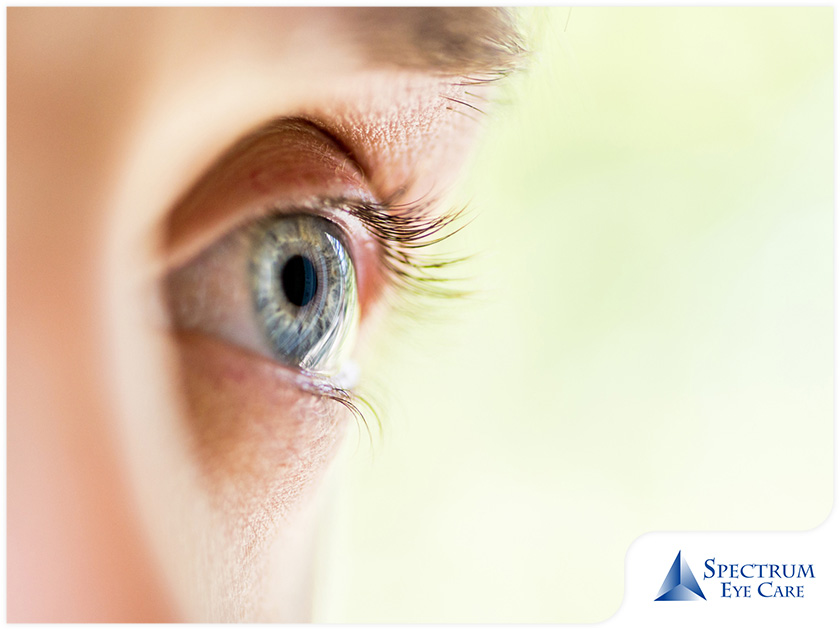 In today's post, a top optometrist from Spectrum Eye Care discusses what can cause a corneal abrasion and how the condition should be treated.
Causes of Corneal Abrasion
The following can cause a corneal abrasion:
Accidentally poking your eye with a fingernail, pen or any other object
Getting debris like dirt, sand or sawdust in your eye
Splashing chemicals in your eye
Rubbing your eye too vigorously
Contracting an eye infection
Playing sports without protective eyewear
Wearing dirty or poor-fitting contact lenses
Overwearing your contact lenses
Signs and Symptoms
During your eye exam or check-up with your local optometrist, you'll be asked about your symptoms. Common symptoms of corneal abrasion include:
A sandy or gritty sensation in your eye
Experiencing pain when you blink
Tearing and redness
Sensitivity to light or brightness
Blurred vision
First Aid Treatment
To alleviate your discomfort, try blinking your eyes repeatedly. This lubricates your eyes and helps flush out foreign particles. If you're still experiencing pain or discomfort, try rinsing your eyes with saline solution or clean water. Fill a small glass with water or saline solution and place the rim of the glass on the base of your eye socket, slightly below your lower eyelid. Slowly allow the water to run over your eye.
Most corneal abrasions heal on their own in a couple of days. If needed, your optometrist may prescribe you antibiotic eye drops to help disinfect the affected area.
If you require LASIK eye surgery or an eye check-up, be sure to keep Spectrum Eye Care in mind. We strive to give our patients the highest quality of vision care and service. To learn more, call us at 704-334-4444 or fill out our contact form to schedule an appointment.