Taking care of your visual health should always be a priority. Regular visits to your eye doctor can help detect problems that, if ignored, could compromise your eyesight. Scheduling an eye exam with your local eye care specialist is imperative if you begin experiencing these eye symptoms: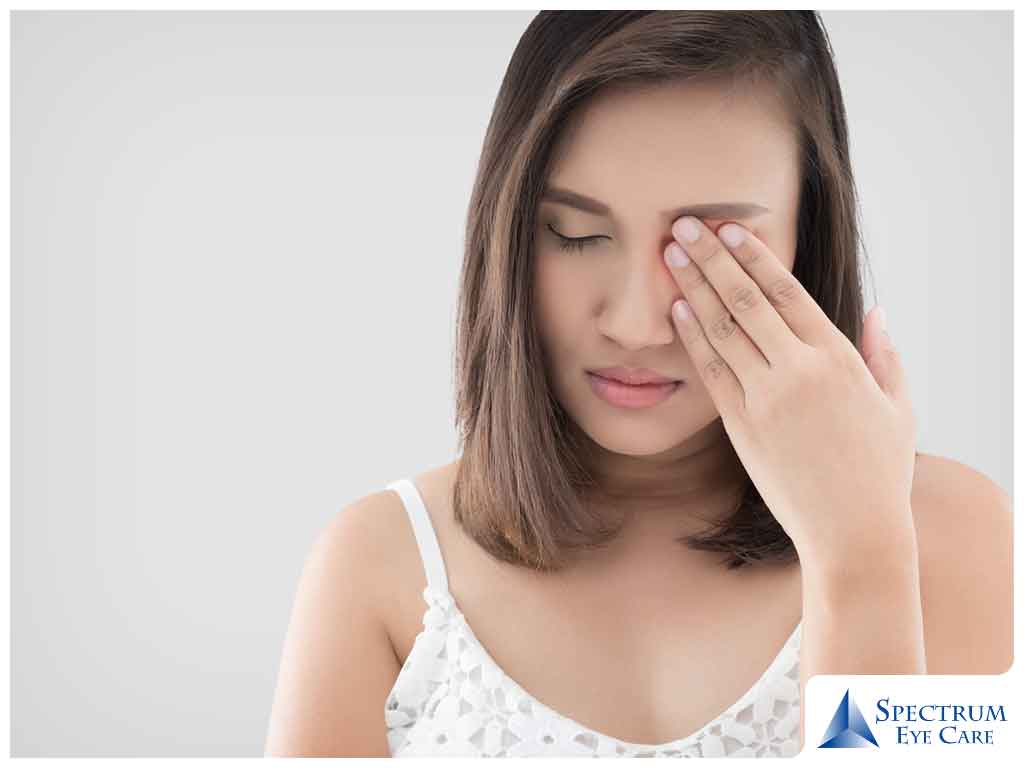 Cobwebs and Flashes
The back chamber of the eyeball is where the vitreous body is located. It has the consistency of an egg white, but as you age, it becomes more liquid, leading to floaters that look like cobwebs or specks in your field of vision. While they are harmless, a sudden increase in the number of floaters necessitates an immediate visit to your doctor. It could mean your retina and the blood vessels in your eye have torn.
Burning Sensation in Your Eyes
Eye inflammation or irritation often results in an itching or burning sensation. These are symptoms of blepharitis, a condition caused by bacteria or microscopic mites that live on your eyelids. A quick fix for these symptoms is baby shampoo mixed with warm water.
Red and Dry Eyes
Chemical irritants or allergic reactions can cause eye redness and irritation. Dryness is a result of your eyes' lack of quality tear production. Lubricating eye drops or artificial tears are common treatments that can help ease the discomfort. If that doesn't work, a visit to a specialist for diagnosis and additional treatment for dry eyes may be necessary.
Seeing Double
Double vision could mean different things depending on which eye is affected. Seeing double when both eyes are open could mean that your muscles aren't aligned properly due to a neurological problem. Double vision in one eye, while not as common, may indicate cataracts or a retina-related problem.
Noticing these changes in your vision and having them checked out by an eye doctor can be life-saving. Consult one of the eye care specialists from Spectrum Eye Care if you experience these symptoms. Call (704) 543-9000 (South Charlotte), (704) 334-4444 (Uptown) or (704) 817-4600 Mooresville. You may also fill out our contact form to schedule an appointment.